Karen DeYoung's Biography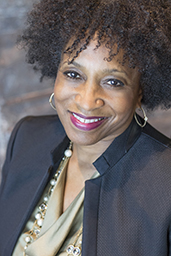 Karen DeYoung is the President/CEO of DeYoung Consulting Services, LLC,
a consulting company that provides training, organizational development, evaluation and outreach services to a variety of organizations, including government agencies, corporations, non-profit entities, and schools. Ms. DeYoung has worked as a consultant since 1996. She analyzes organizational performance needs and designs and develops solutions (process improvement, training manuals, workshops, job performance aides, etc.) that effectively address those needs. She specializes in customized, rather than out of the box, solutions and provides clients with a particularly comprehensive performance analysis process that identifies and offers recommendations for both training and non-training related challenges. Ms. DeYoung also works with her clients to implement those solutions. She received a BA in Broadcast Communications from American University, an M.Ed. in Instructional Technology from the University of Minnesota and a Certificate in Facilitating Organizational Change from the American Society for Training and Development.