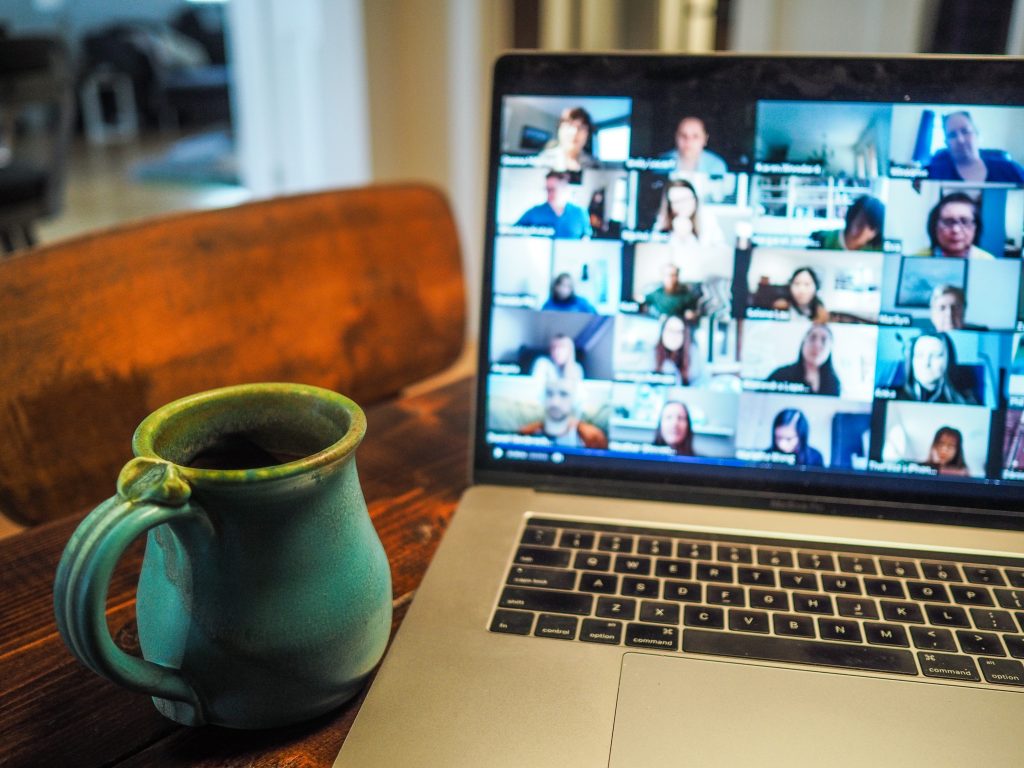 A boardroom filled with executives around a table, watching a presentation. A company's employees huddled in small groups, participating in a work retreat. A large group of people from across the nation in a hotel conference room, waiting to be engaged by the next speaker at a national conference. These all used to be common-day occurrences all across the globe, but as we look to the future after being plunged into six months of one of the worst pandemics the world has ever faced, we have come to the realization that we will not be going back to normal anytime soon, and the rules of engagement have changed for the unforeseeable future. Luckily, we live in an age of technology and have found ways to navigate around the need to still conduct business while adhering to social distancing. The challenge now is: How do we have the same meaningful interactions with both individuals and groups while factoring in the loss of in-person engagement? 
Our team at DeYoung Consulting Services has created a Virtual Facilitation Tool that we use internally to ensure our meeting design and facilitation are engaging; specifically, that we are able to tap the unique perspectives and insights of everyone in the virtual room and leave no one behind as the group moves forward. We hope it will also be helpful to you in enhancing your virtual facilitation experience—of meetings, retreats and more—and enrich your interactions with both your team and clients alike. One of the things our tool provides is a list of basic logistics that can be useful both to those who are new to virtual meetings, and it also provides useful recommendations for those who have been using virtual meetings since way before we knew what COVID-19 was. For example, we have tips about ideal meeting time lengths and things that be done prior to the start of the meeting to increase the efficiency and productivity of your meetings. It is important to also point out that different types of meeting come with different responsibilities and requirements.  
Our tool provides a framework and recommendations that enhance the specific needs of different meeting variations, with the hope it will help us all strengthen meaningful connections with our participants. 
No matter what the future holds, there will always be a need for facilitating meaningful connections through virtual engagements, and DeYoung Consulting Services will always have a finger on the pulse of purposeful interactions.