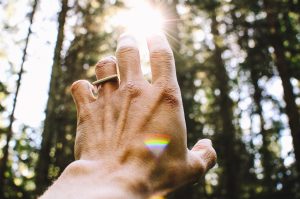 Professor Anthony Klotz referred to the wave of mass quitting as the Great Resignation. When the pandemic started in early 2020, many economists predicted another Great Recession that would hand over the control of the labor market to the employers. Here we are in October 2021, and the opposite has happened. The employees are not only controlling the labor market but also dictating the terms of employment.
Covid-19 has changed the way many people look at jobs and careers in general. Employees are looking at jobs as an aspect of their lives rather than their whole lives. The pandemic has made many people realize how much they have lost in family relationships and the time spent commuting. In addition to that, the fatigue of Covid-19 is real. Employees want understanding from their employers. The new reality is causing many employees to evaluate their priorities and decide whether their current jobs support their ambitions and life goals.
Based on this sequence of events, I would rename the Great Resignation as The Great Career Awakening. The employees that are resigning their jobs are not leaving the labor market altogether. Some are taking a short break to re-evaluate before reentering the labor force, while many are starting a new job or career after resigning. While we can easily attribute the mass resignation in the childcare and restaurant industries to low wages and exposure to Covid-19, how do we explain the mass exodus in the tech industry? Are there lessons for leaders to learn? Here are the four things that the Great Career Awakening could mean for organizational leaders:
Employees want a share of control
Virtual leadership has come to stay
Emotional intelligence is critical
Leaders must be agile and responsive
First, employees want a share of control over their jobs. Employers need to change the view of job design as a one-way street. Both employers and employees need to design jobs collaboratively so that both parties can express their needs. Job design involves outlining the tasks and how they should be performed. A well-defined job communicates expectations, ensures productivity, and improves employee satisfaction. Studies have shown that satisfied employees are more productive, and job design is critical to improving employee satisfaction.
Second, leaders need to learn virtual leadership. The era of "out of sight is out of mind" is long gone. Virtual leadership involves the use of technology to connect with people and measure productivity. Supervisors do not need to be in the same place as their subordinates to lead or supervise effectively. Technology provides us with a great opportunity to reach people in various geographical locations, and 21st-century leaders must be comfortable with technology.
Third, leaders must become more emotionally intelligent. The unpredictable nature of Covid-19 demands understanding from the leaders. Leaders must pay attention to the followers' emotional reactions as many people are struggling to cope. Employees that have kids are dealing with school uncertainties, and the pandemic is taking a toll on people's mental health. Leaders must be more empathetic to the ordeals of the employees rather than running "business as usual." In addition to that, virtual leadership does not reduce the need for emotional connection and trust. As a matter of fact, the demand is higher. With virtual leadership, leaders must be more intentional in communicating, establishing trust, and building interpersonal relationships. Virtual leadership demands more engagement from leaders to ensure that no one is left out and everyone is performing to the best of their abilities.
Fourth, leaders must be agile and responsive to attract and retain the best talents. Before the pandemic, employees had been stating their needs, but most organizational leaders were not paying attention. The cry for flexibility is not new, but the employees are just realizing how much they need it. Before the pandemic, telework was considered impractical in many organizations, but the employers figured out how to do it when it was necessary. This quick adaptation in response to the pandemic showed that leaders can change when circumstances demand it. Organizational leaders do not need to wait until situations demand a change. The labor market is changing rapidly, and the leaders must be responsive. Employment is transactional, and both parties have changing needs to be satisfied.
The Great Resignation or The Great Career Awakening is a Great Wake-up Call for leaders. The current wave will not be the last of its kind. The world is becoming more dynamic and human needs are changing. As the needs of consumers are changing, so are the needs of the people that meet the needs of the consumers. Your employees are your greatest assets. Leaders, pay attention.
Ayodeji is a Senior Organizational Development Consultant at DeYoung Consulting Services. He specializes in leadership development, coaching, strategic planning, and change management. He holds a Doctor of Education in Leadership from the Saint Mary's University of Minnesota. Ayodeji is also the author of the book Caring: The Soul of Leadership, which is available in paperback and e-book on Amazon.