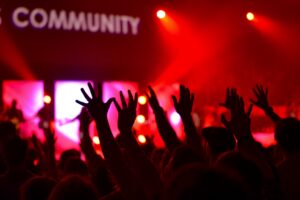 Serving communities is only effective if your organization has a deep understanding of those communities' values, assets, and needs. As nonprofits and government entities seek to serve historically marginalized communities, they have an opportunity to operate differently.
At DeYoung Consulting Services, we have a long history of engaging communities whose voices go unheard by the very systems that are meant to serve them. We developed a tool to share important lessons we have learned about effectively and respectfully engaging communities in a way that furthers organizations' missions and their connections to communities.
The tool touches on the following phases of community engagement, including practical tips along the way.
Identifying Drivers of Effective Community Engagement: In planning community engagement, even before creating a budget, it is critical to ground your team in what drives effective community engagement, including relationships, representation, and co-learning.
Project Design: As you design the engagement process, have a transparent discussion of what leaders and others hope to learn from the engagement. In your discussion of stakeholders, discuss "what's in it for me" regarding each group as well as their unique barriers to engagement. A common barrier is fatigue of being asked to engage only to see a lack of change as a result. As such, it is critical to discuss your leadership team's readiness for change.
Budgeting for Effective Community Engagement: One item that is often under budgeted is incentives for participation. Using incentives acknowledges the value that participants bring to the effort. Historically, BIPOC community members have been asked to participate in research, often never to hear how their insights were used to affect change. Incentives signify that their expertise is respected and important.
Outreach to Participants: Outreach is time intensive and generally underestimated and under-budgeted. The tasks involved include collaboratively creating messages that are tailored to each stakeholder group (including translation into other languages), numerous follow-ups, and much more.
Radically Respectful Engagement: "Radical hospitality" refers to the practice of putting extraordinary effort and emphasis on making people feel welcome, and specifically focusing on breaking down barriers that may prevent people from participating.
Analysis and Reporting Findings: When you analyze the data gathered from a community engagement project, you bring assumptions and biases to the data. It is critical to systematically and deliberately apply an equity lens to both interpreting the data and reporting the findings.
The tool includes in-depth, practical tips for each phase of a community engagement project. Click here to see the full tool.