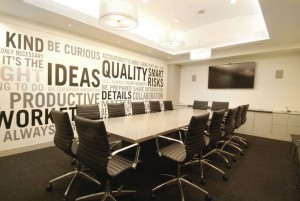 Due to my personal and professional interests, I have worked with, and been a member of, a number of Boards of Directors.  Throughout my board involvement I have seen firsthand how busy members are: completing their duties to support the nonprofit, while shouldering the many responsibilities they carry in their personal careers. I have also witnessed board frustration with the task of conducting executive director performance evaluations.  Even seasoned boards have encountered difficulties with this important review process. Some areas of challenges include:
– lack of performance evaluation experience or training
– unfamiliarity with the executive director's day-to-day tasks and execution
– limited time to execute a rigorous process
– struggling to manage diverse views on how the evaluation should be conducted
– difficult relationships between the parties involved
To be responsive to this need, DeYoung Consulting Services, along with one of my colleagues, Lisa Negstad of Negstad Consulting, began offering an evaluation approach that provides supports to both the board and the leader who is being reviewed. The EDPE (Executive Director Performance Evaluation) is unique in that it coaches and guides participants throughout the process.
My role, as an impartial presence, is to help create an open atmosphere for discussion and an environment of confidentiality. I bring my expertise in facilitation and evaluation to the process. Overall goals for EDPE are an implementation of the evaluation that results in:
– participants being heard in a secure and respectful manner
– a process that can be replicated for the next evaluation
– goal-setting that is clear and makes sense for the person reviewed and the organization as a whole
– efficient use of time for all involved
The inclusive nature of EDPE provides for a more complete perspective on all aspects of a leaders' performance. It gathers valuable data that will help develop an informed plan for future performance. It may also help to foster more cohesive working relationships. A City Manager with whom I used the EDPE approach shared with me that the process resulted in a strong structure to measure progress towards expectations, as well as better two-way communication between her and the City Council.
If you would like to learn more about how the EDPE approach might assist your organization, please contact me at: 612-336-3755 or karen@deyoungconsultingservices.com.