"In times of adversity and change, we really discover who we are and what we are made of" 
-Howard Shultz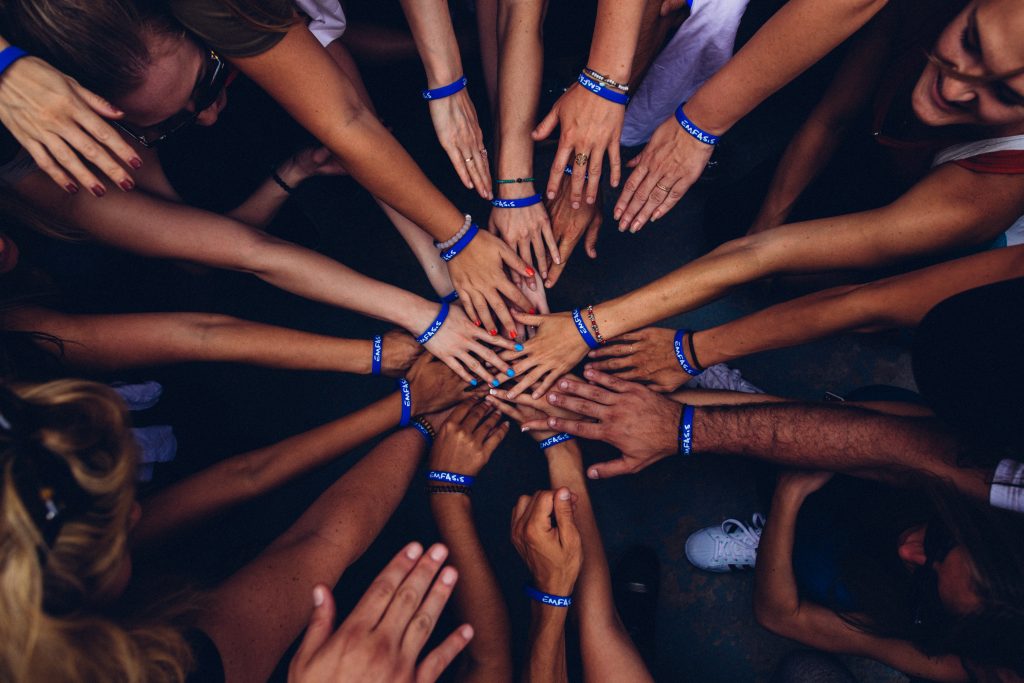 In recent days, many writers have drawn parallels between today's economic adversity and the Great Depression of 1929. During that time, America was faced with one of its greatest challenges. This depression had severe financial ramifications that were felt worldwide. This disaster crippled the American economy, leaving one in four Americans without jobs. By 1933 the unemployment rate peaked at 24.9%.   As a nation, we were grossly unprepared for this catastrophe and our crippled economy had severe negative outcomes for the American public.  
Despite all of this, people were able to survive this terrible time by coming together and helping one another through their daily struggles. As a way to share budget friendly meals,  churches organized potlucks with their communities. These gatherings also provided community members with an inexpensive form of social entertainment. Many towns and cities began to organize and transform vacant lots into community gardens, providing families with a means of growing their own food. These acts are just a few examples of how people face moments of great adversity by unifying and working together to find solutions no matter the size of the problem.  
I see examples of this unity in the present day as we fight against one of the largest pandemics the world has ever seen. COVID-19 has changed so many facets of our lives: the way we socialize, how we conduct business, education, childcare and just about anything else you can think of. The pandemic has presented us with many obstacles and challenges, but communities are again coming together to meet these challenges head on.  
With parents and children at home faced with the daunting challenge of distance learning, people have formed online groups, providing huge treasure chests of resources for parents to implement lessons or to keep their young children busy while learning. Online arts and craft projects, learning tools and various links to virtual performances and virtual zoo tours are on the rise. As a father with a two-year old son, these online parent communities have played a major role in assisting both with my child's development and keeping my sanity intact.  With a shortage of medical masks sweeping the nation many have started sewing circles and providing their communities with homemade masks. Restaurant groups are coming together to provide meals to essential workers on the frontline of the pandemic. Actors and performers are providing free entertainment via the internet to help bring some levity to these difficult times. We are clearly stronger together. 
Moving forward it is essential for small businesses to come together during these times and pool their intellectual resources. Sharing information empowers everyone involved and creates a unified front. It also allows companies to see how to deal with issues from multiple perspectives and helps us find the best solutions. As a company we've found ourselves exploring ways to meet our own desire to learn and grow during this difficult time while also serving as a resource to our clients and partners. Community is so important, especially in times like these. We as individuals can shine bright in the face of great adversity but we shine brighter together unified as one.