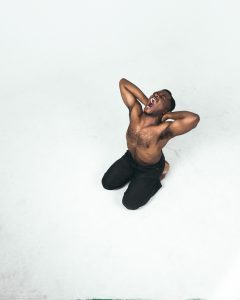 Picture this scenario. You are helping to facilitate the tech side of a 200-person virtual meeting with multiple scheduled breakout rooms on the agenda. You had preset all the participants to their pre-assigned rooms the night before and you are ready to go. The meeting starts, you let people into the main room, and suddenly the world around you starts to crumble. You realize that only 10 people out of 160 are showing up in the system as being assigned to a breakout room. Most of the participants' full names are not showing on their screens and you have another 40 people trickling in after the meeting has started. You now have 30 minutes before the breakout rooms are scheduled to begin and you must now attempt to manually assign 190 people to their rooms though you have limited info from the participants. This is being done while you're still allowing people into the meeting. Welcome to my personal Hell. 
 Situations such as this happen more frequently than you might think. As the world still struggles through a pandemic, virtual meetings and facilitations continue to be the preferred means of communication. Organizations are plagued with technical issues every day, but with every hardship comes a teachable lesson. Here are some of the lessons that I have learned from some of my facilitations: 
 Expect the Worst 
 Have a firm understanding of what can go wrong during your facilitated event. If you are hosting a meeting on Zoom, there is always the possibility that you can have internet issues and lose your connection. In order to ensure that the whole meeting isn't disconnected, it is best to have a co-host as a backup. If you have breakout rooms preset, ensure that you have a copy of the breakdown of participants in each room. This way, if something goes wrong with the presets you will still know where participants need to go and you will be able to place them manually. 
 Know your App's Limitations 
 Our team hosted a virtual World Café meeting that required breakout rooms. When we realized our preset breakout rooms were useless, our other project manager and I decided that she and I would concurrently place people into breakout rooms. We realized quickly, though, that the system would only recognize changes made by the person who starts the breakout rooms. This was a great learning moment, so moving forward we now just have one individual in charge of assigning participants to rooms. 
 Preparation is King 
 Take additional steps before the beginning of the engagement. Create messages for the waiting room reminding participants when they will be admitted into the room. List any instructions they may need before the start of the meeting. Review the tech needs of each facilitation to see if additional assistance will be needed during any part of the facilitation. Timing is always important during these meetings. Be sure to have time checkpoints based on the meeting agenda to keep meetings going in a timely fashion. 
 At the end of the day, we will always have struggles with technology but as long as we learn from our experiences and grow from them, we can expect to have fewer issues moving forward. 
Christopher Jones is a Project Manager with DeYoung Consulting Services. Chris holds a Bachelor of Arts in Marketing from Strayer University. Chris is a husband, father, an avid reader, and an admitted sneaker hoarder.